Historical Detachments Photos
These pictures are from the personal collection of Bevin Alexander, who commanded the 5th Historical Detachment in the Korean War 1951-52.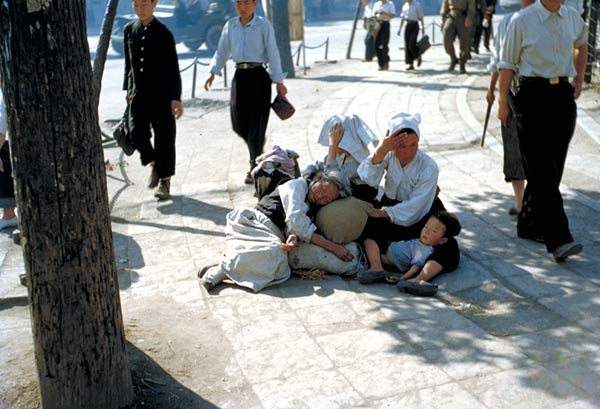 Refugees on a street in Pusan, South Korea, in early June 1951. Millions of South Koreans were displaced from their homes and fled southward into areas not occupied by the North Koreans.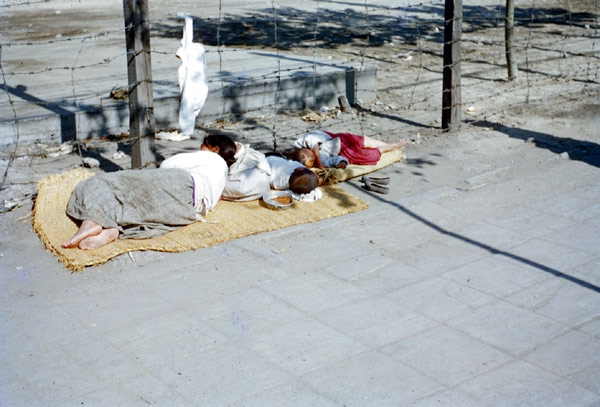 Another group of refugees in Pusan in early June 1951.
Most Koreans were peasant farmers who lived in villages such as this, and went out every day to work the fields nearby. The villages were built wholly of local materials and seemed to grow naturally out of the earth. In a country of astonishing natural beauty, they were often the most lovely sights of all. Villages were usually only a mile or so apart. Like unpolished jewels, they studded the landscape of green and manicured small fields. It was a rare person who was not moved by their homely beauty and by the surpassing serenity of the Korean landscape. This village in central Korea south of Wonju was undamaged, but many villages were destroyed in the war. June 1951.
Entrance on a narrow dirt road to a typical village in central Korea south of Hongchon in June 1951. Only one small stretch of road in Korea—from Seoul to Inchon—was paved. All other roads were of dirt and gravel, about eighteen feet wide, and, in the countryside, lined with Lombardy poplars.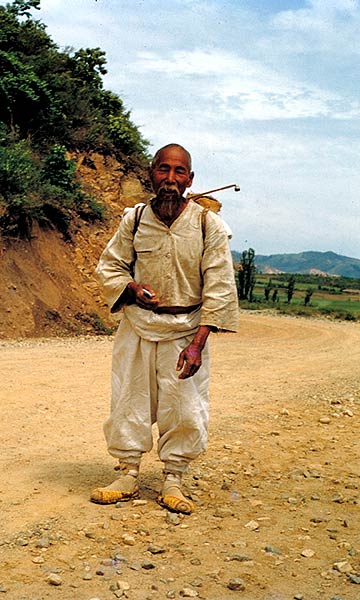 A Korean "papa-san" on a road in central Korea June 1951. His was the typical male peasant attire.
Signs at a crossroads in central Korea showing distances (in miles) to Korean localities summer 1951.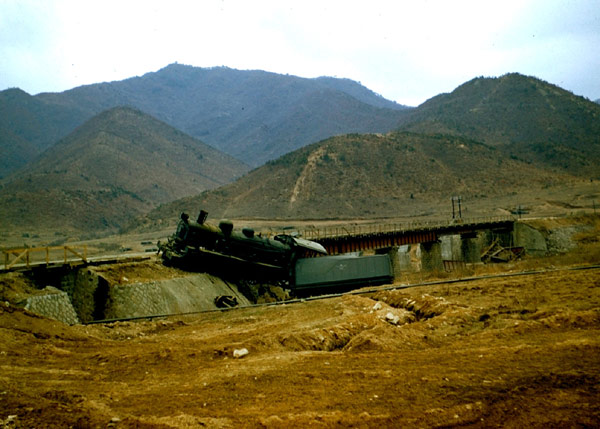 A locomotive wrecked in the fighting in central Korea and abandoned. Summer 1951.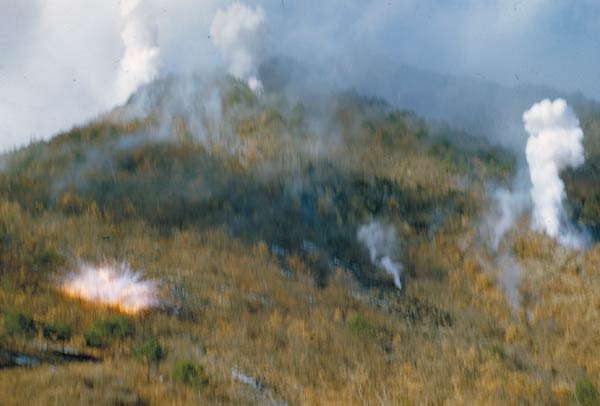 American 81mm mortar shells landing on a hillside in the Tenth Corps sector of eastern Korea July 1951.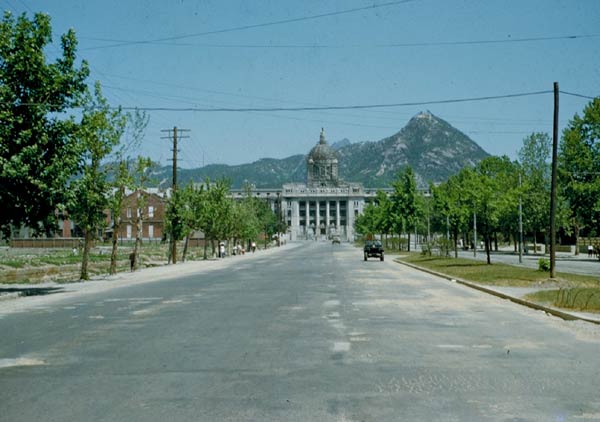 The National Capitol of Korea at the end of the avenue in Seoul in early October 1951. The area in the foreground was downtown Seoul before the war (and is so once again), but the fighting, especially in September 1950, destroyed virtually all of it. Seoul in autumn 1951 was almost a ghost city, most of the people having fled southward.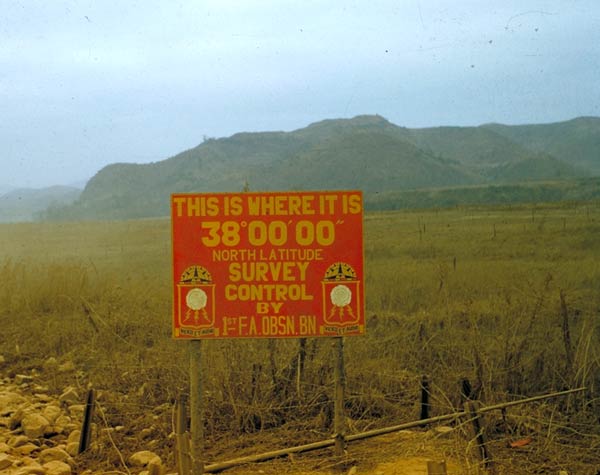 The 38th parallel near Uijongbu north of Seoul in the First Corps sector November 1951.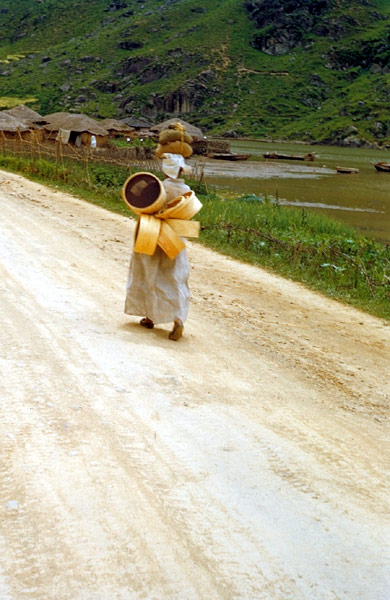 A Korean woman with a typical heavy load on a road near Masan in May 1952.
>> 목차고리 : 사진
>> 참고고리 : 6.25 한국전쟁 사진자료
>> 연결고리 : 6.25